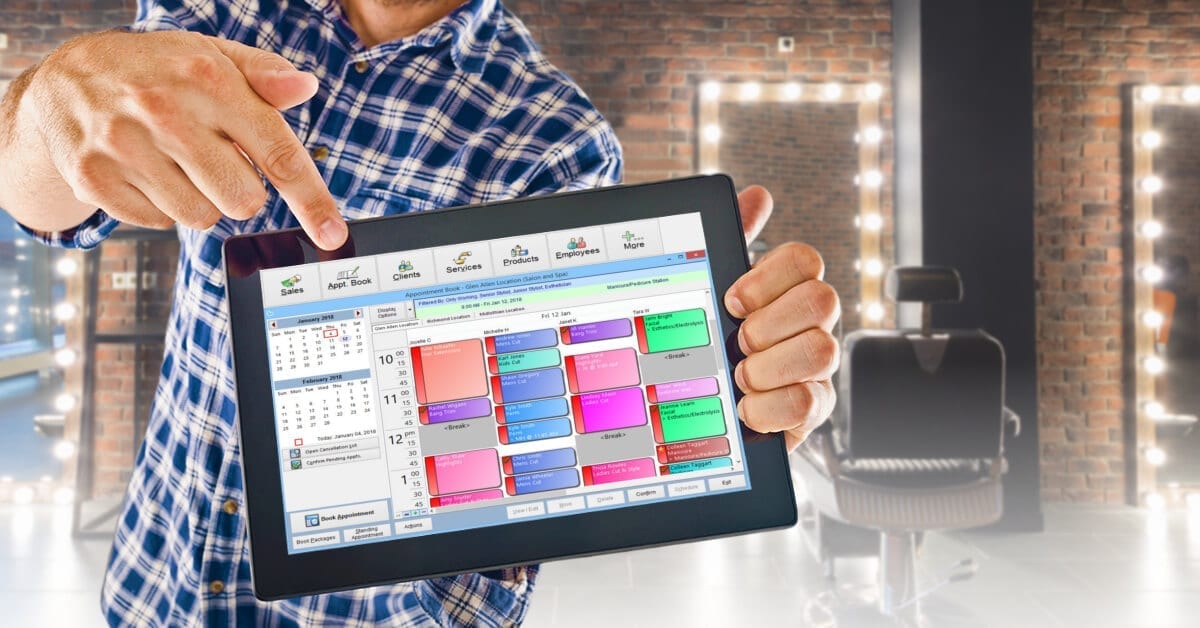 Take your salon & spa to the next level in 2018!
Schedule marketing campaigns, accept online bookings, automate confirmation messages, upsell services & products, and process payments with Insight Software.
Starts at only $35 per month.
[button name="Try It Now" color="green" url="/insight-free-trial"]
[newsection class="grey" last="false"]
Insight Features
[onethird]

Online Scheduling
Organize your calendar and fill your chair! Let clients book their appointment from anywhere and at any time.
[/onethird][onethird]

Marketing & Confirmations
Create and schedule marketing campaigns & newsletters. Send appointment confirmations via email or text message.
[/onethird][onethirdlast]

Employee Management
Create schedules, track hours, set up commission scales, and run payroll. Delegate tasks and set employee permissions.
[/onethirdlast][onethird]

Customer Tracking
Store client information including color formulas, contact details, purchase histories, and other notes.
[/onethird][onethird]

Loyalty Programs
Reward customers with loyalty points to encourage more spending and to increase frequency of visit.
[/onethird][onethirdlast]

Services Management
Set appointment lengths, prices, and employee eligibility. Create packages to increase customer spending.
[/onethirdlast][onethird]

Inventory Management
Keep count of retail products and professional supplies. Instantly build purchase orders for items that are running low.
[/onethird][onethird]

Point of Sale
Create invoices, update inventory, and complete transactions in a snap. Track discounted, edited, and cancelled sales.
[/onethird][onethirdlast]

Business Analytics
Run reports on sales, appointments, clients, staff, inventory, and other categories. Identify strengths and areas for growth.
[/onethirdlast]
Unlimited support. Free upgrades. No contracts.
Starting at only $35/month.
Data Migration
Many businesses are coming to Insight from another software. Much of your data such as appointments, customer information, products and services can be imported into Insight! Talk to our Sales Team for a free, no-obligation data analysis and quote.
Contact us now: 

1-888-919-5841


[button name="Request Quote" color="pink" url="#Req-Quote"]

Insight Installed is also available for a one-time purchase (payment plans available). Contact our Sales Team for details.

[/newsection]
About Insight
Since 1991, Insight has been dedicated to developing quality management software. Further, we believe in providing expert customer service to guide business owners in utilizing the software to grow their business. Insight is used by over 6,600 businesses in a range of industries including hair and nail salons, spas, tattoo studios, dog groomers, retail stores, and more.
Customer Testimonials
[onehalf]
"Insight has been the best investment as a small business owner. Their salon software is not only extremely user friendly and quick to learn, but the flagship experience for me is the customer service."
Kristov Perez
Elixir Salon & Spa
Sante Fe, New Mexico
[/onehalf][onehalflast]
"Going from a book to a software was very intimidating for me, but with the help of Insight, it's made my life a lot easier."
Dee Chapman
All About You Salon
Auburn, Maine
[/onehalflast][newsection class="blue" last="true"]
Request Quote
Call 1-888-919-5841 or fill out the form below to get Insight today!
[/newsection]