Appointment Booking
Book appointments and resources in seconds. It only takes a quick glance at the organized yet simple screen to understand your schedule.
Reserve service rooms and resources automatically
Confirm appointments with automated text messages (SMS) and emails
Customize settings for your specific needs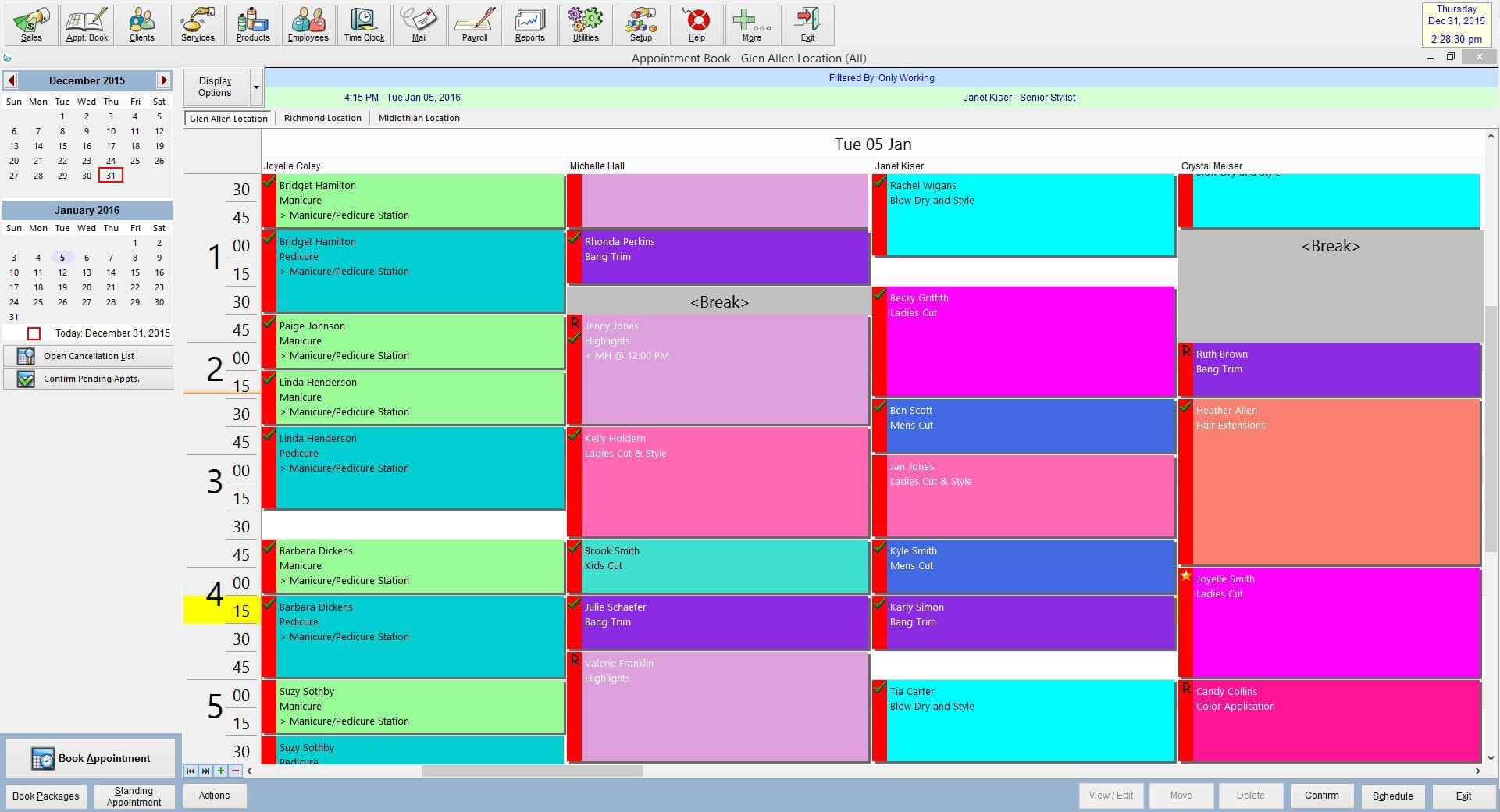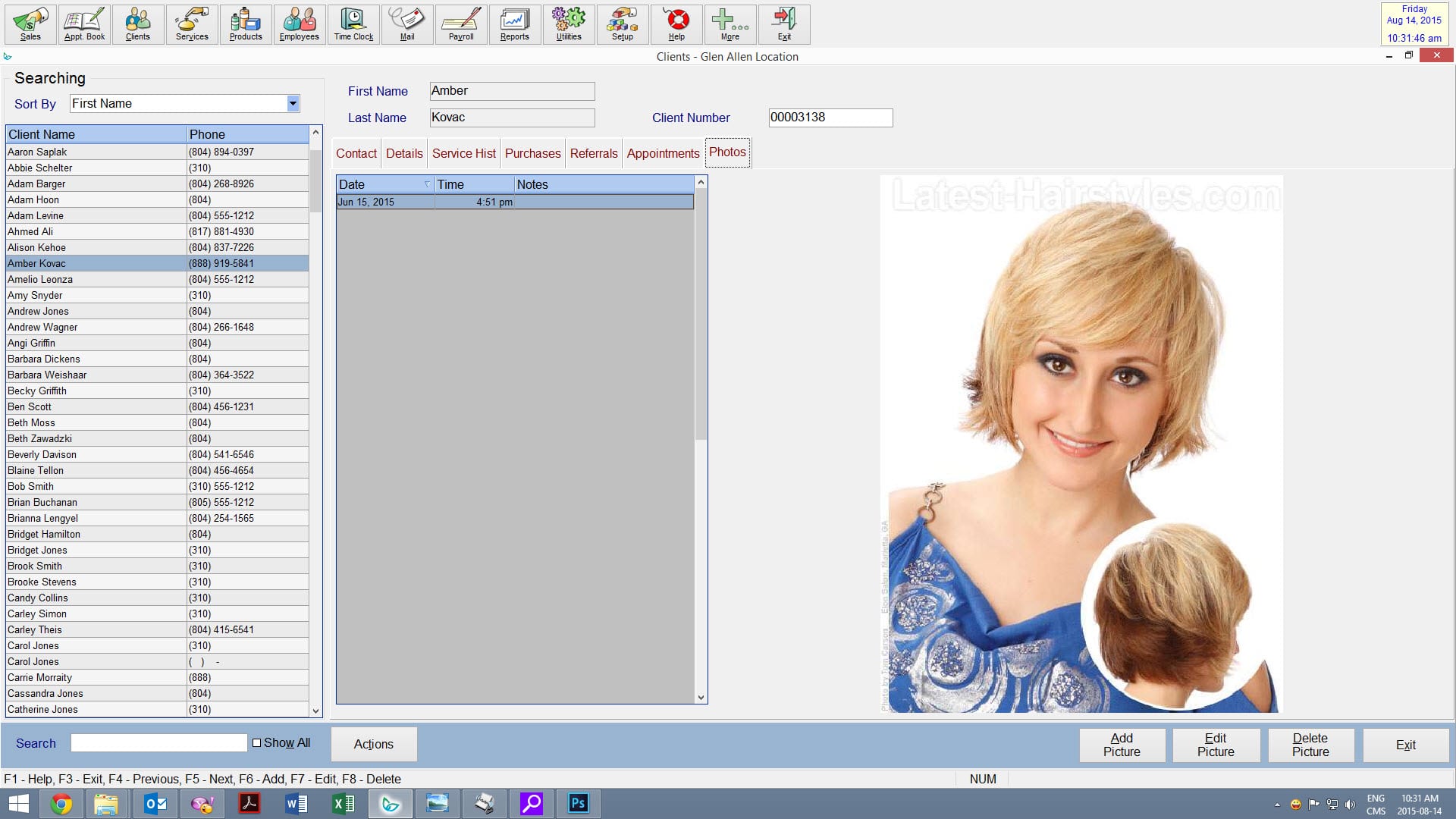 Client Management
Build long-lasting relationships with your customers. Treat them well and they'll bring you more business.
Record client formulas, preferences, and other notes
Track product, service and appointment history
Reward and track loyalty points
Payroll
Run payroll instantly and without any effort. Save time and take away the stress.
Calculate taxes and other deductions automatically
Track employee hours with a built-in time clock
Works for all payroll types: hourly, salary & commission-based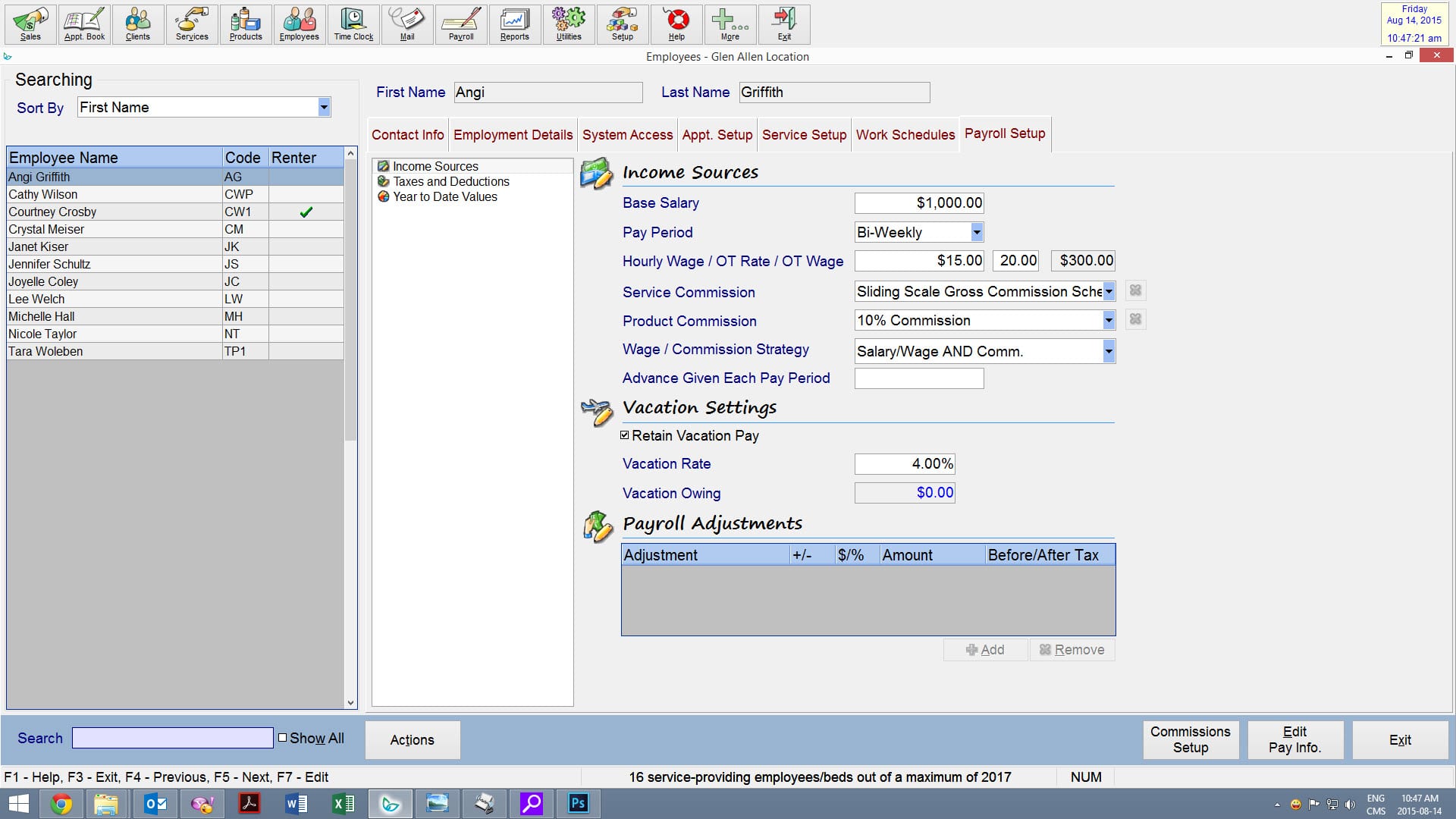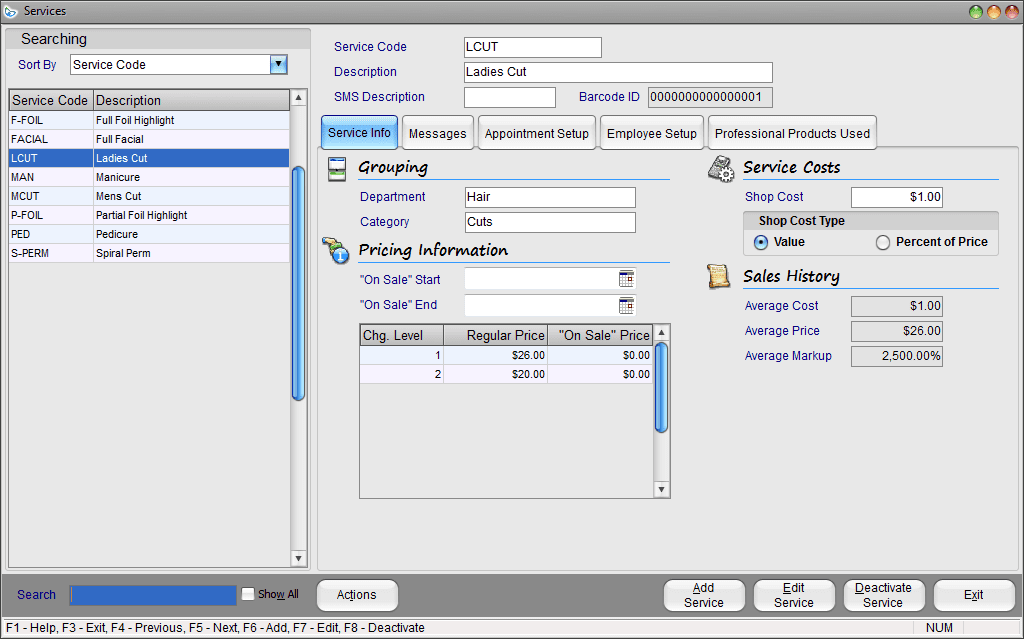 Services Management
Optimize sales revenues with services and packages. Pricing grids allow you to charge based on employee skill and experience.
Organize services by department and category
Determine which employees are qualified to perform a particular service
Track professional products and color codes for each service
Marketing
Communicate your message effectively to your client groups. Boost bookings while freeing up your time and reducing no-shows.
Track birthdays, anniversaries, last-in dates, referral sources, and more
Create and manage automated text message (SMS) and email campaigns
Receive timely marketing tips and industry trends through our blogs and newsletters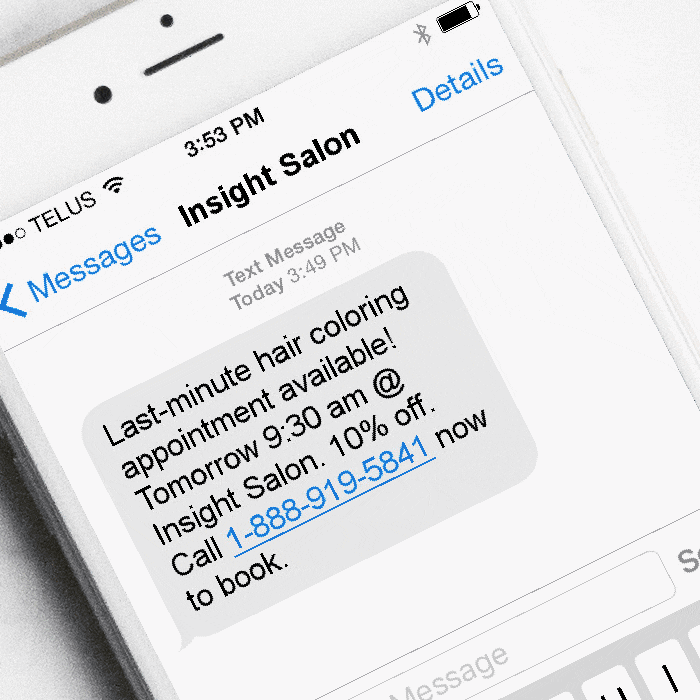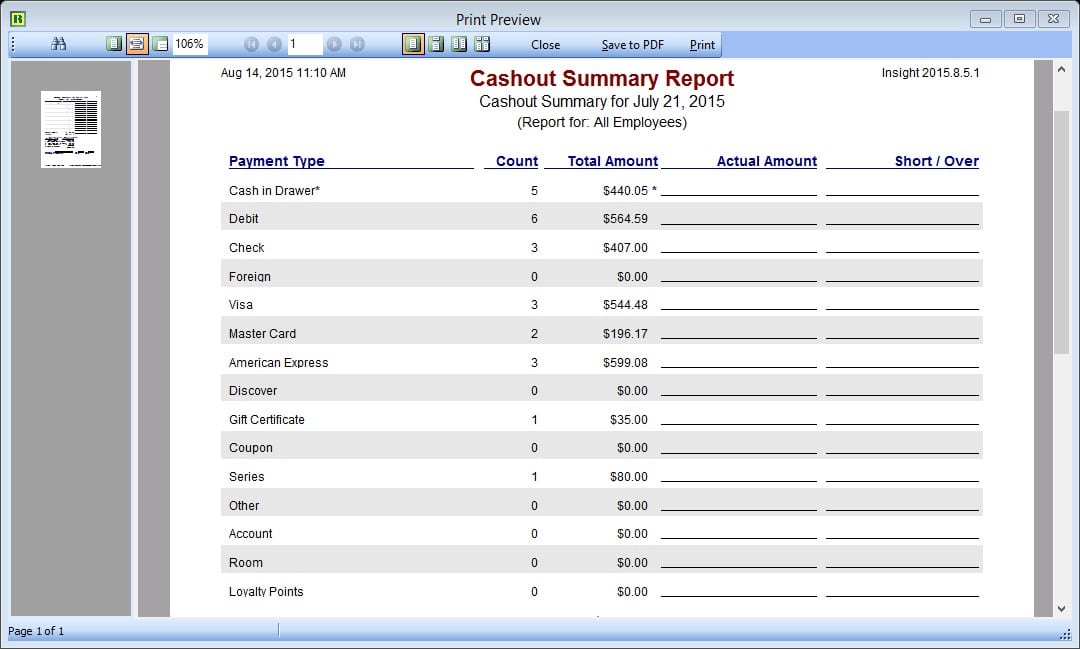 Reporting
Run over 80 distinct reports and graphs. Grow your business by identifying trends, strengths, and areas of improvement.
Sales & Appointments
Clients & Employees
Inventory & Services
Statistical & Management
Inventory Management
Easily track and order retail and professional products. Increase profit by selling more products.
Create sales by setting prices with start and end dates
Analyze inventory levels automatically and order all required products in seconds
Track partial use of an item (e.g. ¼ tube of color)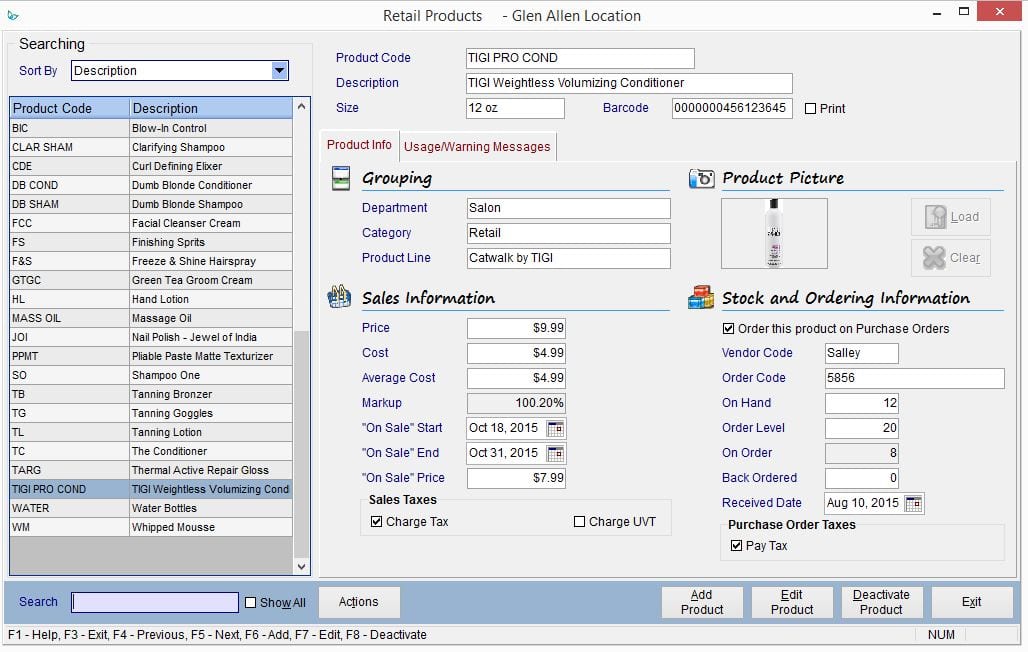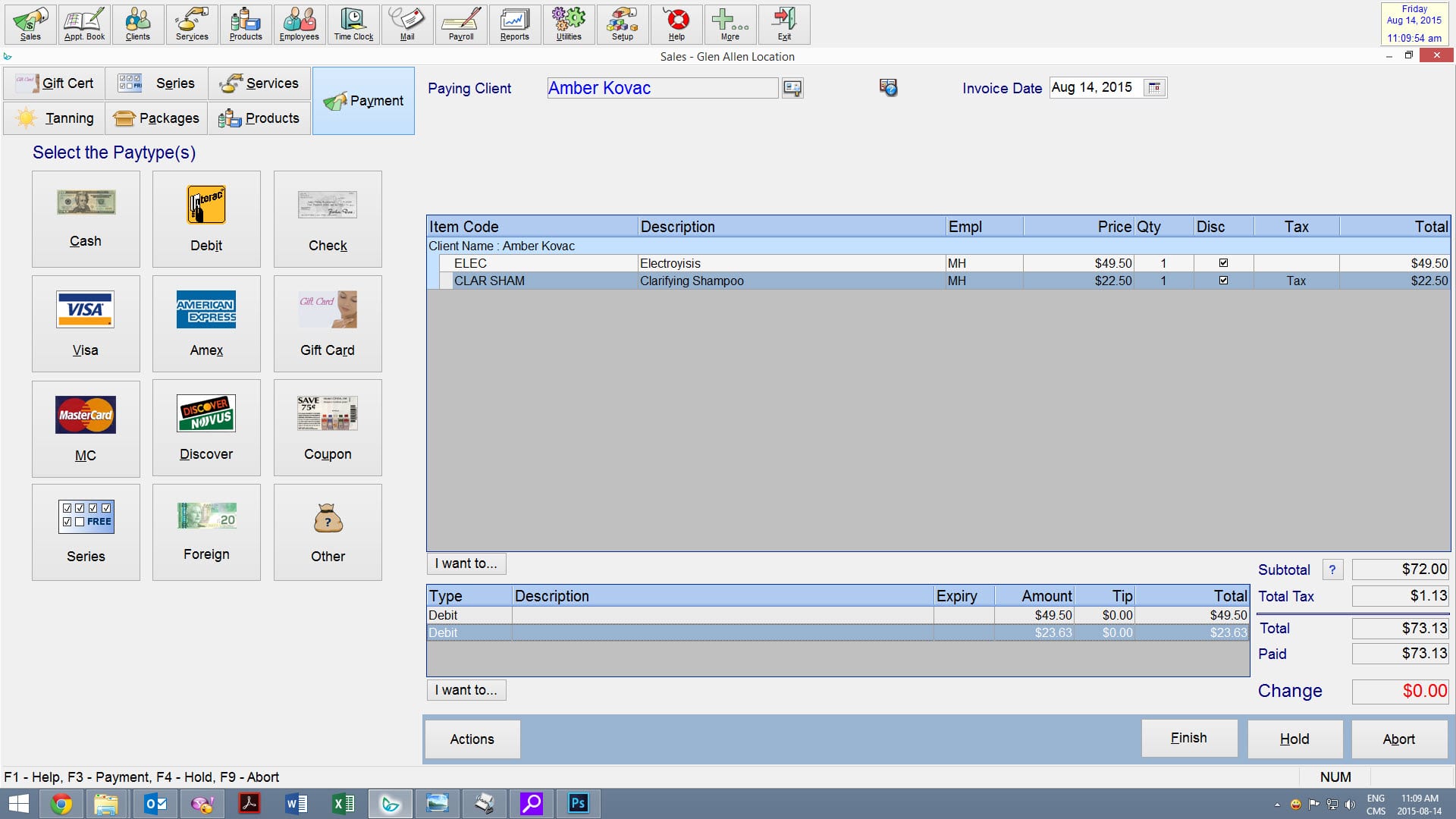 Point of Sale
Complete transactions quickly & accurately. Create invoices from the appointment book and automatically update client history and product inventory.
Utilize barcode scanners, receipt printers, and cash drawers
Accept multiple payment methods on one invoice
Track discounts, edits, voids and cancelled sales
Tanning Management
Run your tanning business with ease. Reduce worry as Insight will notify you when beds require cleaning or bulbs need to be changed.
Manage your beds with T-Max Timer
Book tanning services in as little as 1 minute increments
Redeem active tanning packages kept in the client's file automatically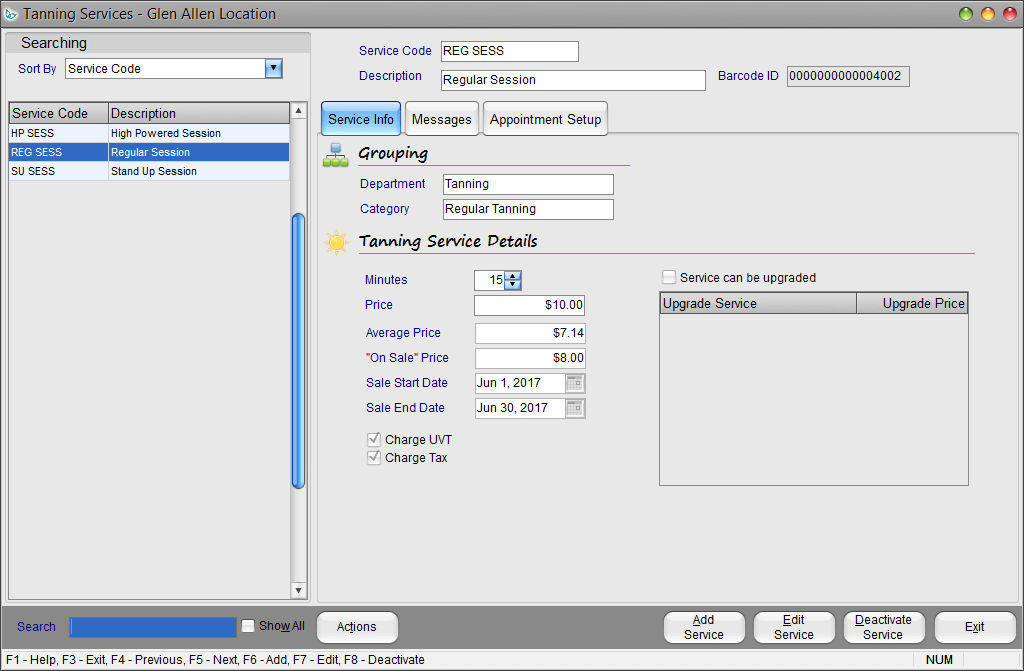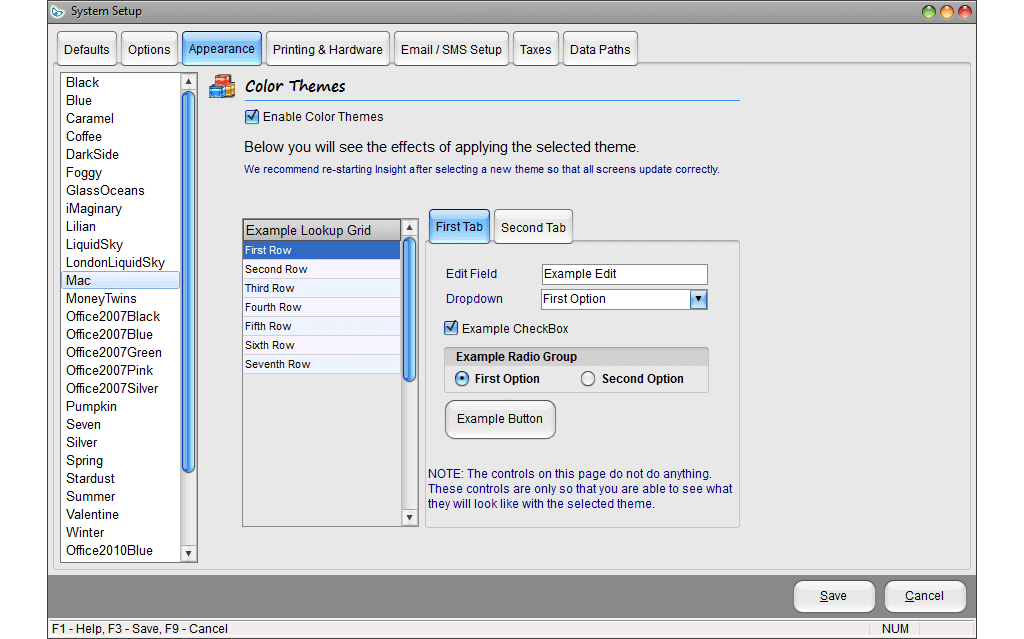 Fun Stuff
Have some fun with Insight by choosing different themes. Select your favorite color scheme or pick a holiday or seasonal design. Themes include Halloween, Valentine's Day, Spring, Winter, and more.
Staff Management
Track sales and performance. Develop your employees for greater morale and retention.
Store contact and employment details
Set up and maintain flexible, rotating work schedules
Determine service eligibility
Restrict data access with passwords and administrative controls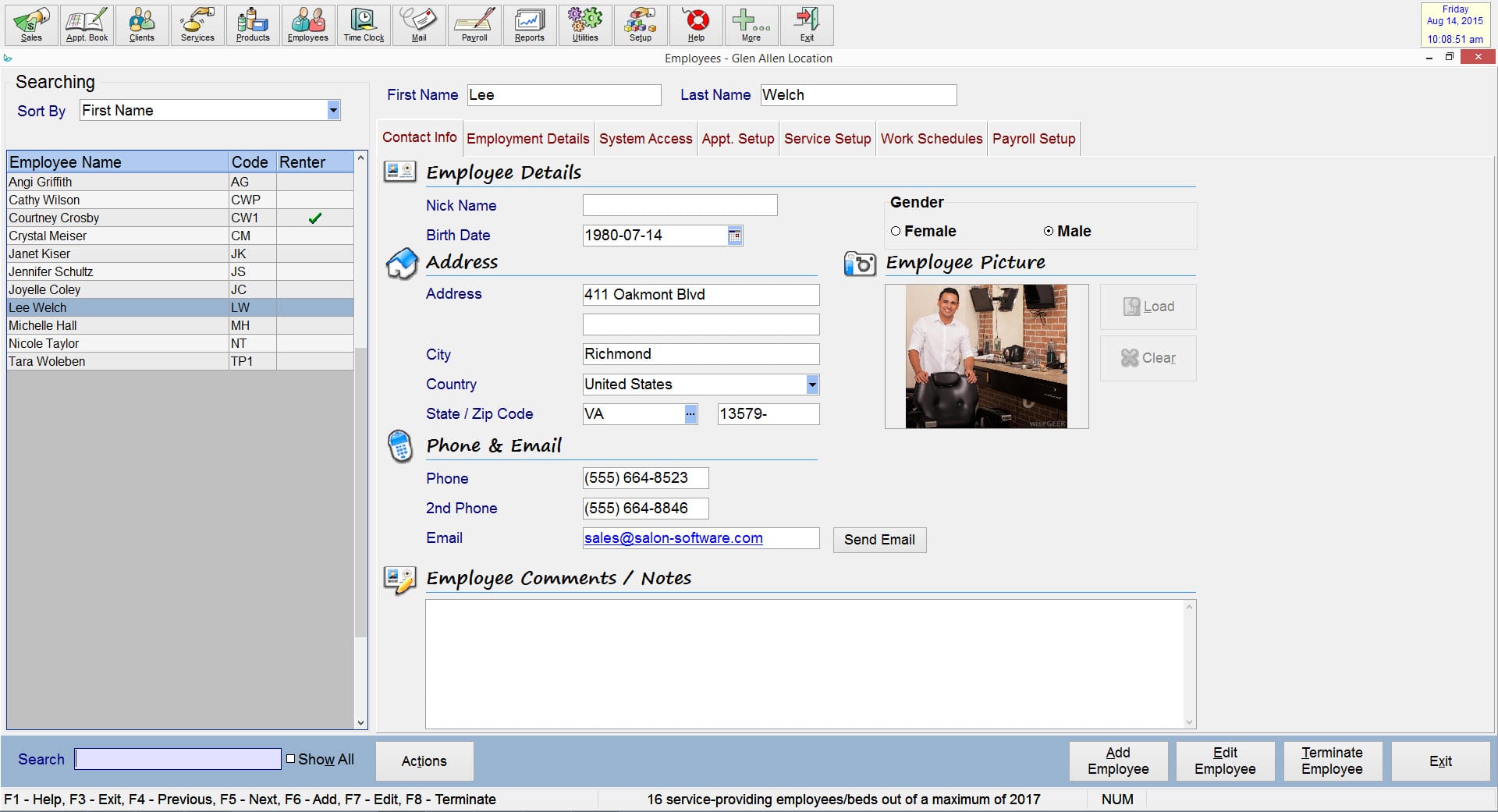 Customization
Your business is unique, so you need a software designed to help reach your specific goals…your way. Tell us about the challenges your business faces and if Insight doesn't already resolve it, we may be able to develop a custom solution for you. We have customized our software for dog groomers, retail shops, tattoo parlors, video rental stores, and more.