Insight Software is a user-friendly and affordable program built to simplify your business management tasks. With an intuitive interface, Insight will optimize your appointment schedule, understand your clients, track your inventory, and automate your marketing. Get organized and reach your business's full potential with Insight today!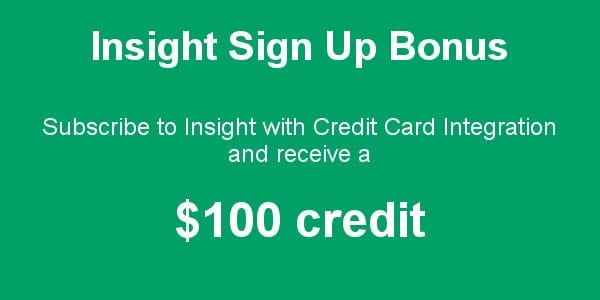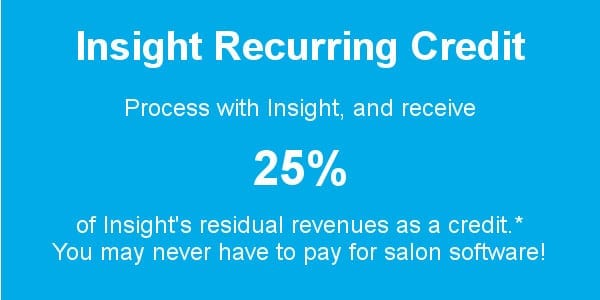 Limited Time Offer
[button name="Sign Up Now" color="pink" url="#Get-Started"]
Or call 1-888-919-5841 to learn more!
[newsection class="grey" last="false"][onehalf]
Client Scheduling
Easily book and modify appointments, and automatically reserve the required equipment and resources. Offer clients the convenience of booking appointments online (free with Insight on the Cloud, optional with Insight Installed)!
[/onehalf][onehalflast]
SMS Marketing
Fill your appointment openings and increase revenue! Send a text message to confirm appointments, advertise specials, and replace last minute cancellations. Check in with clients after their visit to ensure satisfaction and to develop customer relationships.
[/onehalflast][onehalf]
More Insight Tools
Customer Relationship Management
Staff Management
Payroll
Service Management including Tanning
Automated Email Marketing
Loyalty Program
Retailing & Inventory
Point of Sale with Credit Card Integration
Business Reporting
[/onehalf][onehalflast]
Insight Optional Features
Online Appointment Booking (included with Insight on the Cloud)
Remote Access (included with Insight on the Cloud)
Automatic Backups (included with Insight on the Cloud)
Mobile Applications
Text Message Confirmations
Memberships
Gift Cards
Multilocation & Networking
QuickBooks Integration
[/onehalflast]
[/newsection]
About Insight
Since 1991, Insight has been dedicated to developing quality management software. Further, we believe in providing expert customer service to guide business owners in utilizing the software to grow their business. Insight is used by over 6,600 businesses in a range of industries including hair and nail salons, spas, tattoo studios, dog groomers, retail stores, and more.
Switching from another software?
Many businesses are coming to Insight from another software. Much of your data such as appointments, customer information, products and services can be imported into Insight! Talk to our Sales Team for a free, no-obligation data analysis and quote: 1-888-919-5841.
[newsection class="blue" last="false"]
Get Started
Call 1-888-919-5841 or fill out the form below to get Insight today!
[/newsection]
Frequently Asked Questions
[onehalf]
How much will I get back as a recurring credit?
The amount varies and will differ for every client. Residual fees are calculated based on several factors including the number of credit or debit transactions, the average amount per payment, and the type of card used.
Some clients who process low amounts may only get a couple dollars back, but others may receive enough to cover their Insight subscription, support fees, POS hardware or apply to add-ons (such as SMS or gift cards).
[/onehalf][onehalflast]
Why does Insight receive credit card residuals?
Credit card merchants pay software companies a small portion of the revenue generated from your credit card fees in order to help cover the costs of ongoing development, technology upgrades, and security certifications.
[/onehalflast]
Terms & Conditions
(1) Credits can be applied towards Insight Software subscriptions, support, add-ons, and hardware. (2) Credits can only be applied towards Insight Software monthly subscriptions once per year or whenever the credit balance exceeds the subscription fee. (3) The recurring credit promotion is only valid for clients who are new to Cayan and who have not processed credit cards through Insight Software previously. (4) The credit value is dependent on a number of factors such as the number of credit/debit transactions, average amount per payment, and type of card used. (5) Please allow up to 90 days for credits to be applied to your Insight Software account. (6) Credit balances may be checked within Insight Software (internet connection required) or by calling the Insight Sales Office. (7) Syntec Business Systems reserves the right to end the promotion and the recurring credit program at any time.